Add rock sugar fermentation method:
this method is widely used in more than 17 degrees north latitude hai ba ji fermentation, take the ratio of 1:1 to add, is also one kilo of noni fruit to add one kilogram of rock sugar, image content from Taiwan production method of noni.
Chinese traditional brewing methods:
Will beating noni, add water, add in rock sugar, honey, add lactic acid bacteria, monascus, saccharifying enzyme and pectinase, bran, wheat is ground surface after machining, into flour and bran, wheat bran is the skin, most used as feed, which can be used to feed the pigs.) ; High-temperature cooking 1 ~ 4 hours...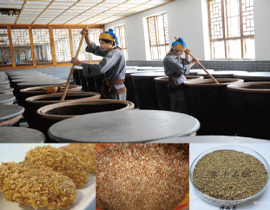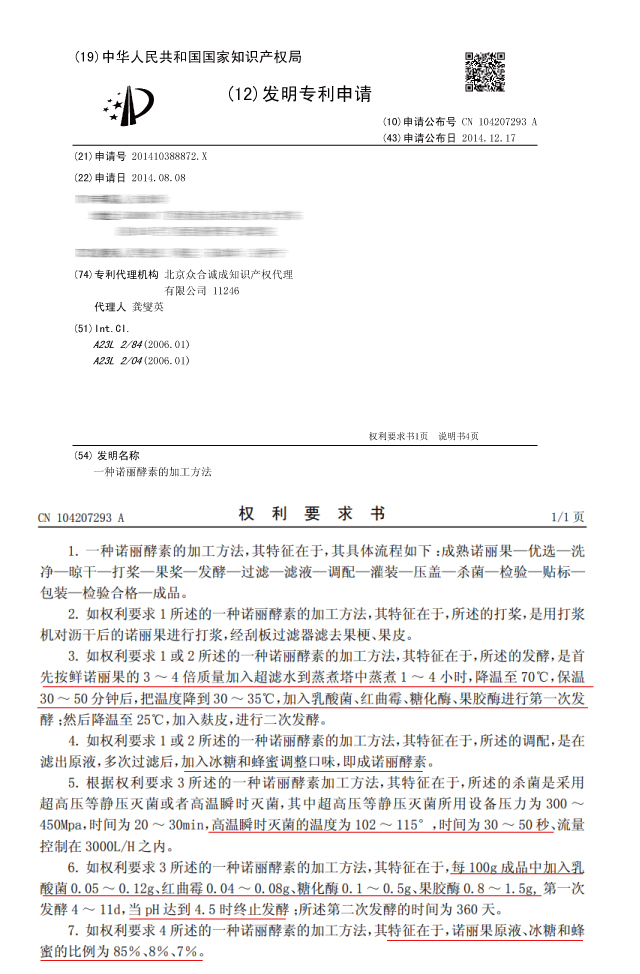 China traditional Noni brewing technology
Fruit juice production methods
European and American countries of noni juice production methods (general juice production methods) : will beating noni, flavor, sterilization, bottling, this technology is not generally juice fermented by the early stage of the production method, is widely adopted by the European and American countries, its characteristic is to pay attention to the experience of taste, which is to make delicious of noni juice.